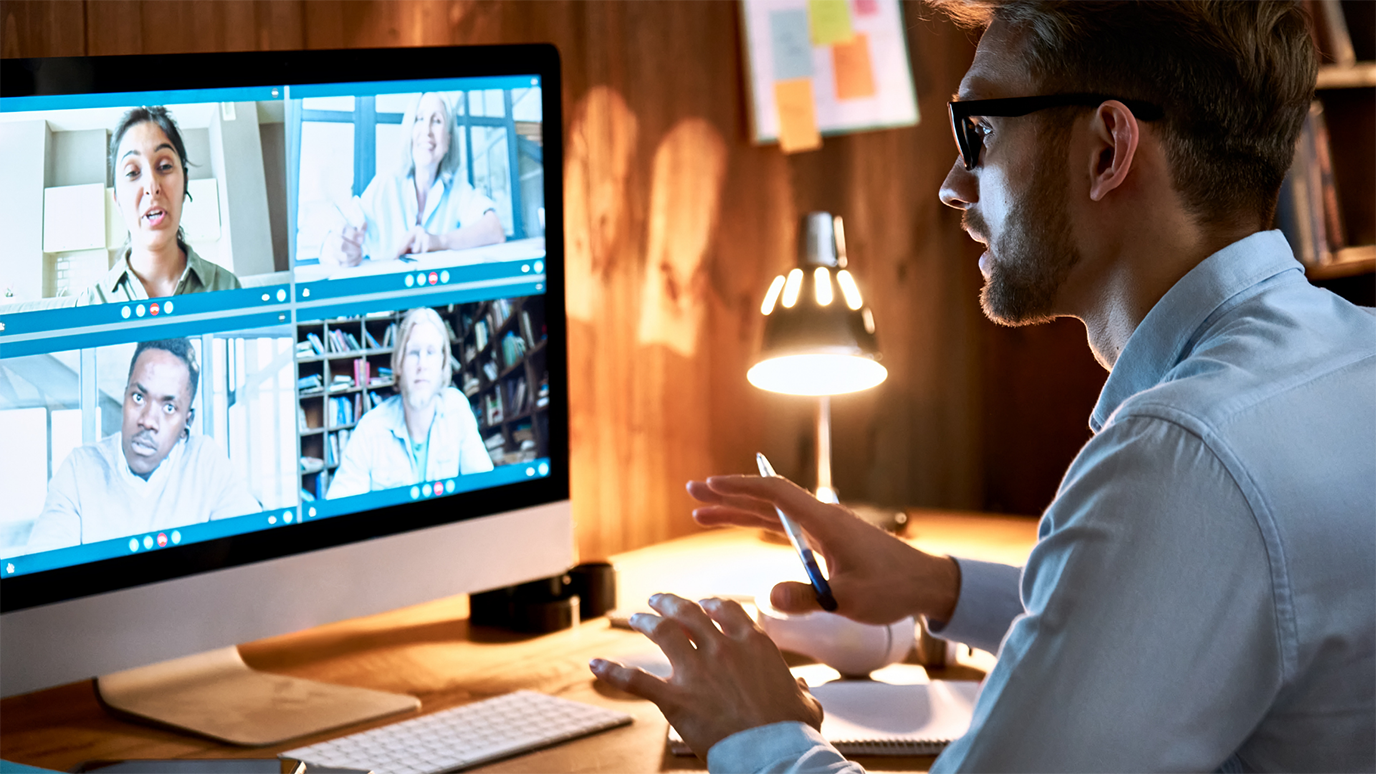 Virtual Conferences
During the late-2000s recession, virtual events grew in popularity as a cost-effective and environmentally friendly way to bring thousands of attendees from around the world to an event. In some cases, traditional physical events now include a virtual component, resulting in a 'hybrid event.'
Virtual events can provide a variety of opportunities for participants to connect and communicate. Participants can use online chat, video, and voice to connect with event staff, exhibitors, and sponsors, as well as fellow attendees, at virtual booths, forums, and designated meeting places. Within the event, participants can use their social network to form interest groups or meet like-minded people. They can also share their findings with their online communities, which can lead to an event's viral popularity.
There are several types of virtual events as mentioned in our previous blog (previous blog link), namely:
Virtual Conferences
Virtual AGM (Annual General Meetings)
Virtual Career Fairs
Virtual Benefit Fairs
Virtual Product Launch
Virtual Onboarding Fairs
Let's get to learn more about each one of them individually.
What is a Virtual Conference?
A virtual conference is exactly what it sounds like: a conference held in digital world. It enables remote participants to access live, interactive networking opportunities and content via their computers, regardless of their location.
A virtual conference is entirely hosted over the internet. There is no need for transportation, hotels, or catering; simply login through the virtual conference portal, enter your information, and you are ready to go. When done correctly, virtual conferences can be just as engaging and fulfilling as face-to-face ones, thanks to the use of virtual networking, live panellists/speakers, and live Q&A.
Types of Virtual Conference
Video Conference:

In a video conference, participants can not only hear but also see each other using a computer video camera and microphone or a mobile device's built-in camera. To participate in a video conference, participants must have video conferencing software, a computer with a webcam and microphone speaker, or a mobile device, as well as a fast Internet connection.

This type of virtual conference is frequently used for conducting job interviews in remote locations or delivering group online meetings for business. It is also used to connect with long-distance clients and to meet with employees who work from home or telecommute. Video conferencing is also useful for online training, online virtual meeting, brainstorming sessions, and project planning sessions.

Teleconference:

A teleconference is a meeting that connects meeting participants via phone lines. This can be accomplished using landlines or cellular devices, allowing multiple people to connect from different locations at the same time. It includes phone conferencing, phone conferencing, and audio conferencing, among other things.

The disadvantage of teleconference is that there is no visual reference for meeting participants, and people cannot see each other or identify who is speaking. This format can be more effective if all teleconference participants are introduced ahead of time and each person identifies himself before commenting.

Web Conference :

Web conferencing is an umbrella term for the process of connecting individuals or groups from different geographic areas via the Internet and a web browser for educational or training webinars, collaborative online meetings, video conferencing, or live presentations in real time.

Web conferences enable real-time point-to-point interaction as well as multi-way communication from a single sender to multiple receivers. It allows data streams of text-based messages, voice calls, and video chat to be shared concurrently across different geographical locations.
How do Virtual Conferences work?
A virtual conference functions in the same way that a live conference does. The basic experience for every virtual conference is the same, but the way they are presented varies by platform.
Participants sign up for the event, but instead of receiving a mailing address and directions, they are given an internet link.
When the conference date and time arrive, they click the link and are taken to a sign in page where they can choose their name and how they can be represented, via avatar or image.
Next, ensure that the video cameras and microphones are operational in order to maximise interactive and participation in the virtual conference, and that their internet connection is stable.
Once inside, the conference operates similarly to a face-to-face conference; there will be networking, chat, and tables where you can sit and meet new people while waiting for your speakers to hit centre stage.
If you want a personal, in-depth look at how a virtual conference works from the inside, you can simply request for a demo with Netcast Service by clicking here: www.netcastservice.com/RequestForDemo
What types of businesses can benefit from Virtual Conferences?
Virtual conferencing has the potential to benefit any company, regardless of size or industry.
Whereas small businesses may have previously been unable to host an event due to financial constraints, hosting a virtual conference reduces the required spend significantly by eliminating the need for travel, venue hire, accommodation, or catering.
The benefits are the same for larger businesses, allowing them to run more events with less impact on their bottom line and also greatly reducing the risk involved in hosting an event in the first place.
In terms of industry, most, if not all, would be wise to consider going virtual. Client conferences, employee events, social or business, there is no limit to what can be accomplished with the available conferencing software, and each provides enough customization of the company's experience to make it their own.
Best Virtual Conference Platform
There are several virtual event companies, but Netcast Virtual Conference Platform is the best virtual conference platform to create engaging virtual hybrid events. The smarter way to connect with your customers through; 3D Virtual Venue, Parallel Panel Sessions, Breakout Sessions, In-Event Digital Sponsors. Styles: Intuitive to Use, Do-It-Yourself. Netcast hosts virtual and hybrid conferences to bring your community together. Netcast also provides a platform for virtual event engagement and virtual event planning.
To get a free demo and learn more about Netcast Service, click here: www.netcastservice.com