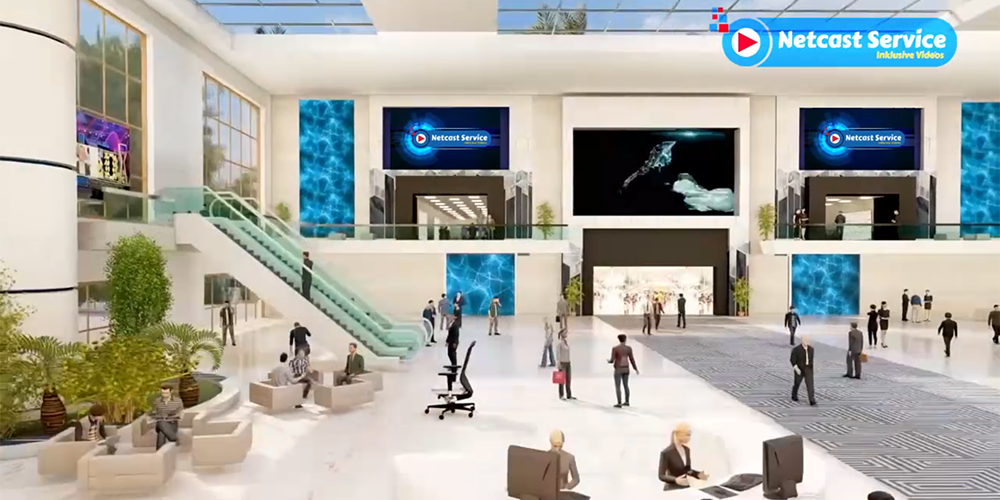 INTERACTIVE 3D EVENTS
3D Virtual events have emerged to enhance the uniqueness and realism of interactions. The most popular virtual events 3D technology & trend are now having a huge positive impact on every business across the world. People are having a great time, and industry leaders are looking into adopting mobile event planning tools into their businesses to improve brand engagement and value.

3D virtual event platforms facilitate the creation of real-life-like experiences through the use of advanced tools and technologies. The immersive experience can be accessed via a mobile app, such as an event planning app, AR graphics, a headset, or smart glasses. The perfect combination of digital content and immersive visual elements creates an experience that can take your event to the next level. Netcast Service helps you recreate any street or holiday destination, attend an event or expo, enjoy live concerts, host parties, attend educational seminars and 3d virtual conferences, and much more.