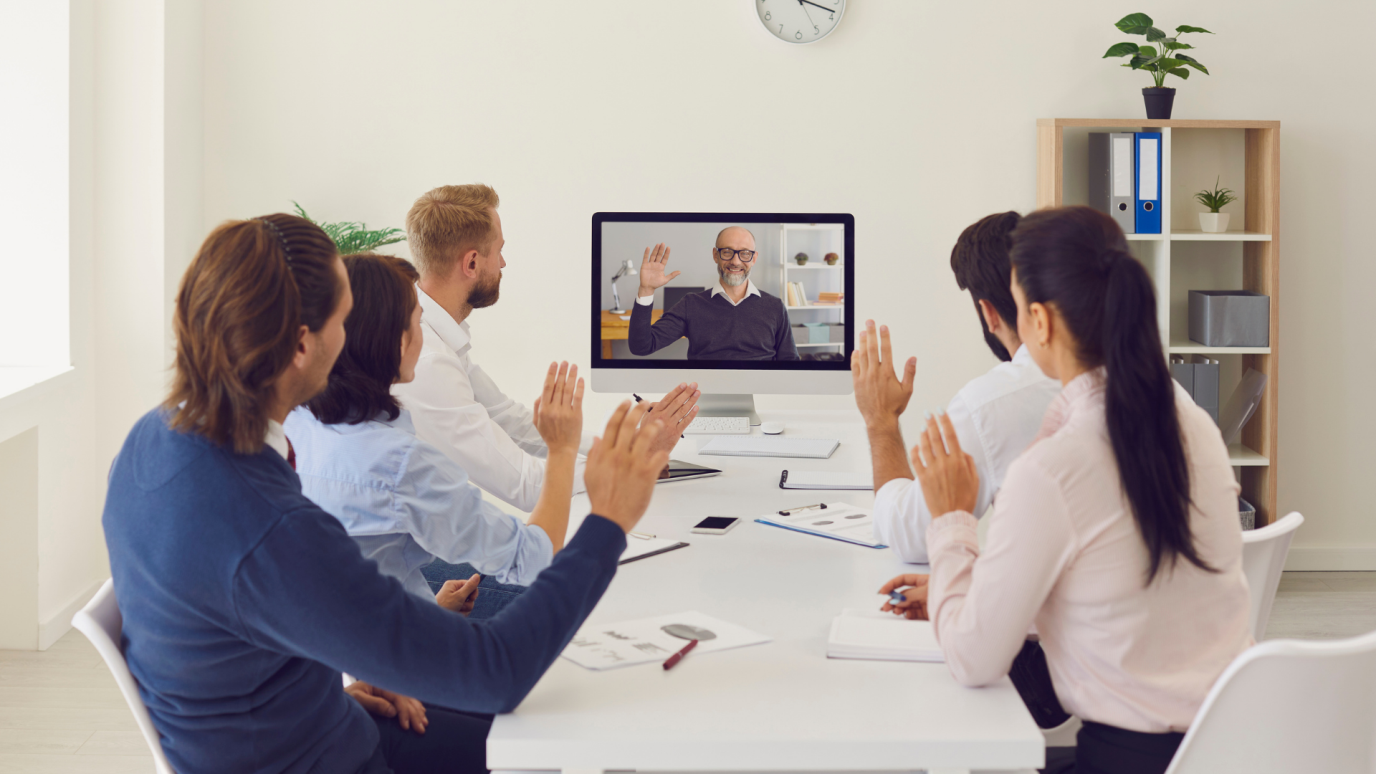 Virtual Events for Corporates
COVID-19 has affected nearly every business in the world nearly a year into the pandemic, but performance has varied widely, even within countries and industries. Some had to be shut down while others came out with different ideas and thrived.
Despite the restrictions on live events, virtual events grew in popularity during the pandemic and are proving to be a high-value opportunity. They can not only be as engaging and exciting as in-person events, but they can also allow creators to reach a larger audience. Travel expenses that might have prevented attendees (or talent) from attending a live event are no longer an issue.
Let us take a look at how corporate companies have taken a new route through Virtual Events for growth and reaching the global audiences.
What Is a Virtual Event?
Virtual events are entirely hosted and conducted online, with attendees able to watch or participate from anywhere on the planet. Virtual events are multisession online gatherings that frequently include webinars and webcasts. They are extremely interactive, with the goal of creating an experience that is as close to that of their physical counterparts.
Organizations use virtual events to deliver presentations, training, job fairs, expos, internal meetings, and sessions. They are led by a diverse group of key stakeholders, which includes associations, professional meeting organisers, company executives, marketing managers, product management, human resources, and others.
Due to the COVID-19 epidemic, which imposed limitations, prohibitions, and health and safety concerns on in-person meetings, virtual events have become increasingly popular.
Benefits of Hosting a Virtual Event for your organization
Cost Efficient for both organizers and attendees:

A virtual event can be less expensive to host than an in-person event. You will need to budget for platform costs, but not for conference space, staff travel, catering, giveaways, and so on. This also opens up new opportunities for participants. Many participant organisations have restricted attendance due to limited travel and event budgets. Virtual events, on the other hand, offer a low-cost alternative for increasing attendance and allowing organisations to send attendees.

Higher Engagement:

When compared to in-person gatherings, expect a significant increase in attendance at your virtual event. Participants appreciate the flexibility of virtual events, which allow them to attend as little or as much as they are able. As participants return to review recorded sessions, your attendance will continue to grow after the event.

Global Participation:

With virtual events, geography is no longer an issue. People from all over the world can virtually meet and interact without having to spend money on transportation or hotel stays.

Data Analytics:

One of the most significant advantages of hosting a virtual event is the wealth of data and analytics you can collect about event participants, behaviours, and session ratings. Examine the date in order to improve future meetings and outreach.

No Carbon Footprints :

Virtual events are a more environmentally friendly and sustainable alternative to in-person events. Virtual events not only eliminate the need for travel, but they also eliminate the need for room heating, cooling, and lighting. Because resources are delivered digitally, there is no need to print programme books, handouts, signage, and so on.

Types of Virtual Events for Corporates

A virtual event refers to elements of an event that are delivered to attendees via an online experience. There are several types of virtual events:
Virtual Conferences
Virtual AGM (Annual General Meetings)
Virtual Career Fairs
Virtual Benefit Fairs
Virtual Product Launch
Virtual Onboarding Fairs
The Types of Virtual Events will be further described in detail on our upcoming blogs. You can check the updates for the same on www.netcastservice.com
Virtual Events platforms
One thing all of these successful virtual event examples have in common is that they are all online. They rely on a sophisticated and dependable virtual event platform, such as Netcast Services. Services.
Netcast services provides an organised gathering platform for a group of people to communicate, share ideas, and enjoy a shared experience. Our virtual events are scalable and customizable live events based on your requirements. You can also get a free demo, by just visiting www.netcastservice.com